There's no getting away from it: we now live in a gig economy where everyone who's anyone has a side hustle of some kind. Whether it's an e-commerce store selling diamond encrusted cat collars or it's a sideline in creating cheap logos for small businesses, professionals the world over are looking to double down on their skills and make some extra cash whenever possible. Let's look at some opportunities waiting in the wings.
Show Me the Money
The gig economy is growing at an exponential rate with some people so enamored by the lifestyle that they give up their full-time positions to live life as a self-employed freelancer. However, as with all significant life and career choices, there are both advantages and disadvantages to the gig life.
Whether it's a lack of security or the fact that they can't think of a way to monetize their skills or free time, the gig lifestyle is not for everyone. But that doesn't mean that they can't make some extra cash in the evening or on the weekend.
So, for all those that shun the gig economy or side hustle lifestyle, here are some moneymaker apps that can help you increase the holiday fund in your free time.
Surveys Apps That Pay
Have you ever walk down the street and get asked to complete a survey or receive a phone call from someone that just has a few questions to ask? Surveys are part and parcel of marketing analytics and while they were once a time-consuming task with no rewards, now times have changed.
These days, there are lots of survey apps on the market that allow you to answer a few questions and accumulate credits, which you can then spend online, while some like Vindale Research pay you in cash.
On most of these apps, you pop in your details and then answer a few questions on your demographic. Your surveys may depend on your location or your browsing habits, but either way, there's usually some earning potential. Now you won't make a lot of cash, but it is simple, and you could make a couple of hundred bucks a month if you stick to answering a set number of surveys a day or week.
Ipsos is one of the better survey apps out there for making money, but MySurvey is probably the top of the charts in payouts. Since 2014, it has paid out over $32million to members, a figure we found incredible.
Get Paid to Watch Ads
Okay, so while we usually go out of our way to avoid ads as much as possible, there are apps out there that will help you put more apps on your phone. More ads, you say? Why would you torture yourself like this? The easy answer is for money.
You see apps like Fronto and Slidejoy play ads on your phone, and each ad that you interact with (by sliding or tapping) results in a points reward. And yes, once you've built up enough points, you can redeem them for vouchers or gift cards.
For us, this is the perfect app for making a little extra cash to pay for your online book purchases or picking up some gift cards to send to your friends and relatives. You won't make a lot of cash at this unless you spend all day on your phone, but it is a simple moneymaker.
Gaming for Cash and Rewards
Gaming apps that reward you for playing simple games are nothing new. In fact, we have reviewed some right here from time to time. Many of these apps involve simple games that are easy to play and require little skill.
But perhaps the most popular gaming apps are those that feature casino games, such as blackjack and roulette. However, as popular as these games are, there's one game that's miles ahead when it comes to making cash.
Online poker has been on the rise for many years now with some online tournaments offering huge cash prizes for players. Yes, if we were going to put some effort into mastering a game that we could make some cash with, then we'd go all-in for poker. It also helps that you can now play mobile poker on any platform you choose.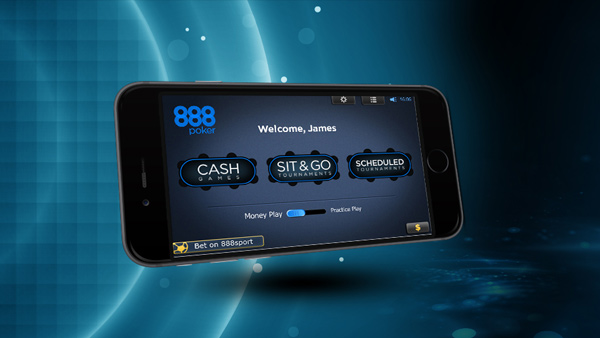 We should note, however, that even though poker is not a game of luck, there's no guarantee that you will win big or win at all for that matter. If you're going down this route, it's best to play low-stakes games to minimize any losses and keep practicing as much as possible.
Get Paid to Watch Trailers
Trailer apps don't sound all that appealing, but they're nothing more than an extension of the ad apps that we mentioned earlier. However, this time, you watch trailers that may be interesting.
Apps such as AppTrailers shows you previews of apps, DIY videos, celebrity gossip and plenty more. They even have cool simple games where you have to guess a logo. Payment for many of this type of app is usually by reward points or cash through PayPal, and while you won't make much, it'll help pay for some of your online purchases.
Take Photos and Sell Them
Have you got a bit of a passion for taking photos? Well, even if you're not good enough to make a full-time income from your hobby, you can still make a little cash by selling your images online.
Apps like Foap and Snapwire allow you to take photos, upload them to their directory and then cross your fingers and hope that someone buys one. The app takes a commission each time someone buys your photo, and if you're good, you might even make some money from it.
There's stiff competition though as professional photographers also upload photos to many of these directories daily. But if you spend a lot of time snapping things with your phone (not selfies), then you just might make a few dollars for your troubles.
So, if you're not too keen on the gig or side hustle but would like to earn a little cash in your free time, then consider one of the choices above. Whether it's taking photos with your phone, playing poker online or watching ads on your phone, there are many ways to supplement your income without too much effort. The only question is which app do you download first?