Microsoft has a design gaming console is called Xbox one, and if you have to buy a brand new Xbox One. And  If you want to connect Xbox one controller to your console, then there are different methods and different platforms through, here we will show you How to connect Xbox one controller to Window PC/Mac.
Here's the How to set-up Xbox one controller to console, it was straightforward, since it was part of the initial setup process you had to experience when you first started the Xbox One. Here are a few ways to pair your additional Xbox One controllers.
How to connect Xbox one controller to your console
Xbox one has to provide different methods for paring Xbox one Controller to Xbox one.
1# Turn on your Xbox One console.
2# Insert AA batteries (or rechargeable batteries from the Xbox One Play & Charge Kit) into the controller.
3# First, Press & Hold the Xbox button on the controller to turn it on.
4# Now, turn on your console, and press the Connect button located on the side.
5# After, press and release the Connect button on the controller
6# Within 20 seconds, press and hold the black connect button on the back of the controller until the controller's Xbox button quickly flashes a few times, indicating that it's searching for the console. It switches to a solid light when it's connected. (The connect button is a small circular button located on the top of the controller as you hold it in your hands.)
Your controller is now connected to your console. Repeat this procedure for every extra controller you want to add. 
Method 2: Connect the controller using a USB-to-micro-USB cable
If you have a micro-USB cable or the Xbox One Play & Charge Kit, you can connect your controller to the console by connecting the micro-USB cable between the controller and the console. They should automatically connect. And enjoy the gameplay.
All of the methods to pair with your Xbox one controller to Xbox console, but it's not enough because if you want to connect Xbox one controller to android, iOS and Windows 10 PC. Let 's follow below guide about how to connect Xbox one controller to PC.
Other most Recommended Post: How To Update Your Xbox one controller
How to connect Xbox one controller to pc
The best things about to Xbox one are, you can easily to connect your Xbox one controller and easy to use it with your pc without any third party software. In this cases too we can use the micro-USB cable to connect with PC. It will work without having to download and install a driver on your pc. here, whole explanation about How to connect Xbox one controller to windows ten pc
Requirement:
An Xbox One Controller
A micro-USB cable
A PC running Windows 7 or higher
Connect Xbox One Controller To Windows 10 PC
This method is very simple to attaching your Xbox one controller to windows 10 pc using the micro USB cable. And one more thing, it doesn't require drivers to download, and I install. It's an auto installation process in background so you can start using the Xbox One controller on your Windows 10 device to enjoy your favorite games.
Plug a USB charging cable into the front of the controller and plug the other end into your PC.
Connect  Xbox Wireless To Windows 10 PC (Built-in or with Xbox Wireless Adapter for Windows)
The Microsoft has not released a wireless receiver for the new Xbox One controller, which means that you have to rely on a wired setup to use the controller on your PC. But, if you want to connect an Xbox One Controller To PC Wirelessly. Then you should have Xbox Wireless Adapter for Windows; it may be not available in all market. If you have purchased, then-new Xbox Wireless Adapter then connect your Xbox one to pc.
Notes:
The Xbox Wireless Adapter for Windows may not be available in all markets.

When Airplane mode is on, the Xbox Accessories Radio is turned off by default. You will need to turn it back on if you want to use this function while in Airplane mode.
Step 1: First, Open the Start Menu on your Windows 10 PC.
Step 2: And go to the Settings.
Step 3: After Click on Devices.
Step 4: Click on Bluetooth menu on your setting. Your computer will start scanning for nearby Bluetooth devices.
Step 5: Choose Add Bluetooth or another device.
Step 6: Just Press and hold the Xbox button on your controller to turn it on.
Step 7: Hold the pairing button on your controller. It can be found at the top of the Xbox One controller next to the USB port. After a short time, the controller will appear in the available Bluetooth devices on your computer.
Step 8: Click on Pair. Your computer will pair with the controller, and you'll be ready to go.
Xbox One Controller on Windows 7/8/8.1
Using your Xbox One Controller on a previous version of Windows (7/8/8.1) requires you to download and install the drivers first. Head over to Microsoft Software Downloads and download the latest Xbox One Controller drivers for your version of Windows. After installing the drivers on your PC, plug the controller via a micro USB cable, and it should work correctly as Windows will detect the controller and use the suitable drivers.
How to connect Xbox One controller to your Mac
MacOS X does not natively come with drivers for the XBox 360 controller, which makes sense, it's not their responsibility to provide hardware drivers for 3rd party hardware manufacturers, especially when they choose to swerve away from standards… but now finally to Colin Munro, at TattieBogle, released a driver as early as 2006, which appears not to have been updated since 2012. For this, seemingly abandoned driver, you'd need some tricks to get it to work under Yosemite. Let's check the how to connect Xbox One controller to your Mac
First, you will need to download the drivers for Xbox One controller.
Steps for install the Xbox one driver to your Mac
First download the drivers for Xbox One controller.
After downloading the driver (above), double-click the DMG file, so your Mac mounts it.
Double-click the "Install 360 Controller.pkg" file to start the installation, and follow the instructions.
Keep in mind that your Mac has to reboot after the installation.
After rebooting your Mac, you'll notice that you can find "Xbox 360 Controllers" in the System Preferences.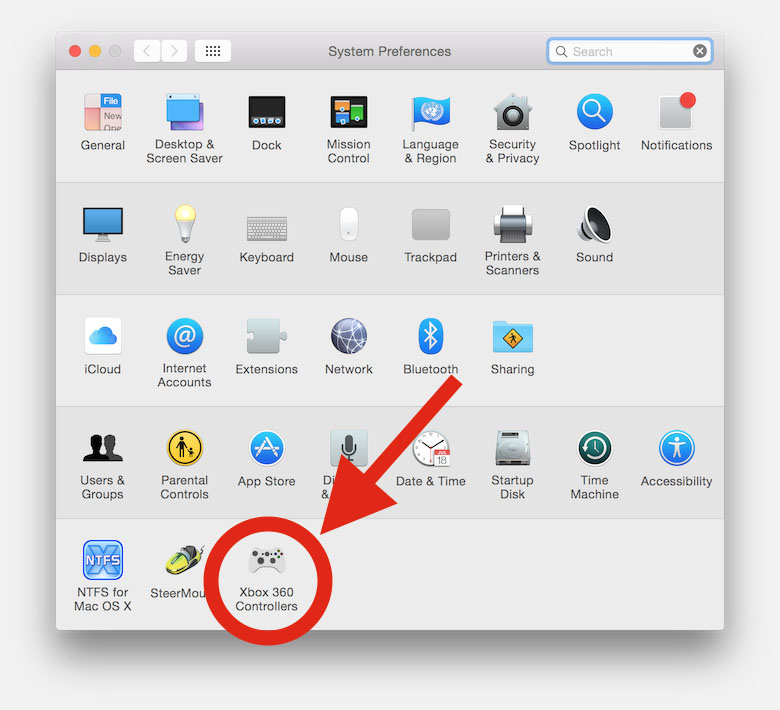 Connecting the XBox 360 Controller to your Mac
Now follow these steps to connect (one time only) your XBox 360 controller:
Step 1: Press the big XBox logo button (a.k.a. the "Guide" button) on the game controller for it to switch on.
Step 2: Press the button on the USB receiver.
Step 3: Press the Connect button on the game controller.
Step 4: The circle around the Xbox button should light up one-quarter of the circle indicating the controller number.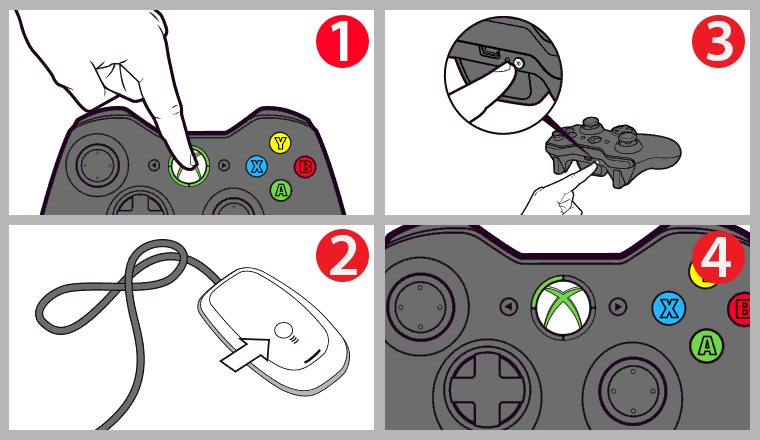 Now, just load up your favorite controller-supported Mac game and enjoy!
If you're still having trouble connecting your Xbox One controller to the PC, then let us know in the comments, and we'll help you out as much as possible.